No products were found matching your selection.
Tower Direct now also rents temporary ballast mounted monopoles. These easily monopoles are very useful for wireless telecom carriers, government agencies, private sector and general contractors located anywhere in the United States!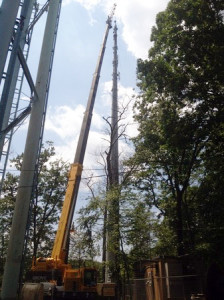 All we need to quote are the design specifications for the monopole, a listing of all antennas being placed on the monopole, county/state of the installation, and a zip code for estimated freight.
Our monopoles typically come in heights of 100′ – 170′ and can accommodate as many as 5 carriers at one time with multiple antennas per sector. The monopoles do not require guy wires!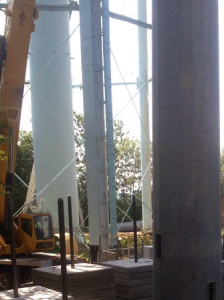 Every monopole is engineered to the most current required standard, EIA/TIA REV G. Monopoles can be deployed in a matter of days for the Temporary Ballast Monopole.
We can provide you with a Temporary Monopole Rental solution to accommodate almost every situation regardless of geography or length. Our temporary monopoles can be installed for up to 20 years!
Common deployment situations:
Water Tank Rehabilitation Projects
Emergency/Disaster Relief
Large Sporting/Political/Social Events
Temporary Re-locations
Microwave Links
Benefits:
Temp coverage can be provided while permanent zoning and permitting is being processed for approval.
Since our poles are surface mounted there is minimal ground disturbance (SHPO, NEPA, Indian Tribal Lands).
Cost savings and decreased installation turnaround time from months to days.
Engineering Services offered:
Structural Analysis
Geotech
1A or 2C Surveys
Boundary Surveys
Lease Exhibits
Permitting Services
Zoning Drawings
Construction Drawings
NEPA/SHPOC (if required)